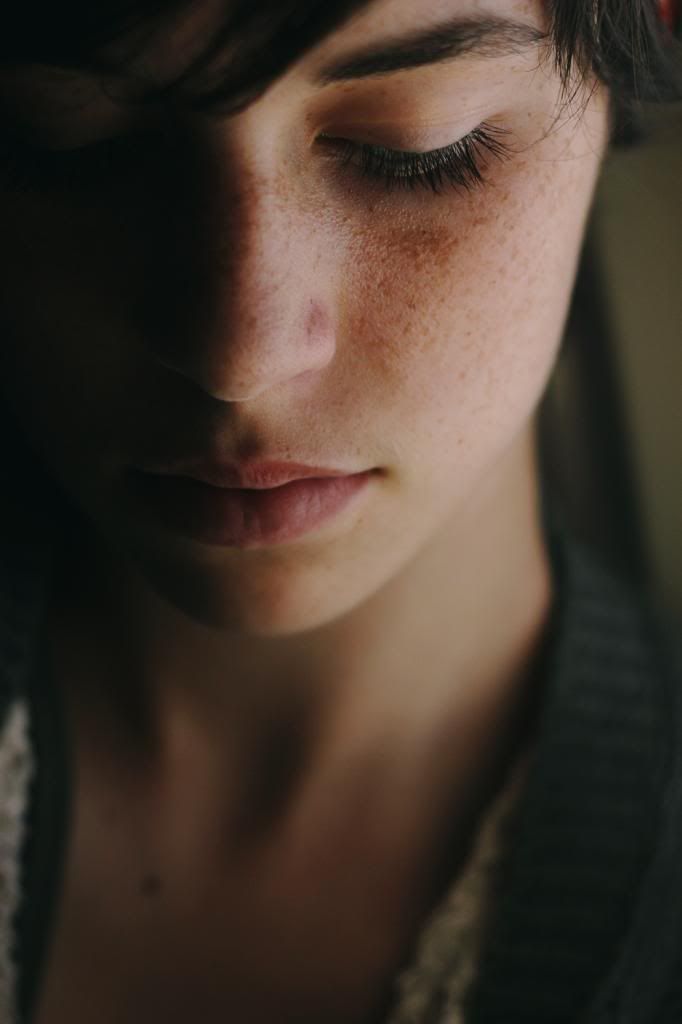 "If your dream doesn't scare you, it's not big enough."
That's the closest thing I've had to a mantra these past few weeks, as I've been working hard to turn this thing I do called photography into a business. This is the culmination of a summer of learning and preparation...actually getting down to the nitty gritty aspects of a business: figuring out how much I'm worth vs. how much people will pay, designing business cards, writing up a business plan, getting word of mouth around, doing free shoots for portfolio work. I'm not as eloquent as I'd like to be, and my pictures rarely turn out the way I imagine they will: but I think I'm ready to begin. I'm a photographer. Whoa. This is what I do now--and that scares me, because I tend to be a quieter, more introverted person. I have to admit that sometimes I still get nervous before shoots, especially with people I don't know very well. But everything I want is outside of my comfort zone, and I'm learning to be okay with that.
Photography is one of the things that makes me come alive, it's one of my strongest outlets of artistic expression, and I love the rush that comes when the light is perfect and my vision for a photograph becomes reality. So I've decided, this is what I want to do for a living.
To tell you the truth, I don't have a meticulously organized brand, clients lined up out the door, or any fancy equipment. All I have is pages of hastily scrawled ideas and notes, an eye for beauty, and a desire to get out there and make something beautiful. I don't think I'll ever be fully "prepared" and that's why I'm leaping in headfirst today. This dream I have is enough to start with, and I'm incredibly excited to see where it takes me.
Today marks the launch of simplicity grace.
If you all could take just a moment to like
simplicity grace
on
facebook
and poke around the website, that would be wonderful. (and if you have any friends in the southern new england area, send them my way! :)
Hopefully you'll hang around here with me and watch this adventure unfold. Oh, the places I'll go.
Take a look around, and perhaps get to know me a little better? I'll see you there.
soli deo gloria.
simplicity grace